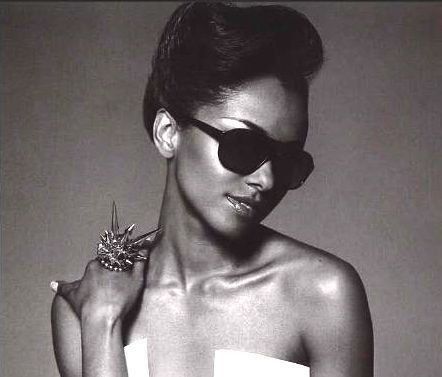 She dishes about the remainder of season one, her co-stars and gives us her pop culture picks
Move over, Sabrina, because there is a new teen witch taking over the small screen — just heavy on the power and minus a talking cat (thankfully.)
20-year-old Katerina Graham masterfully plays said witch, Bonnie Bennett, on The CW's hit show "The Vampire Diaries." While viewers initially tuned in to get their daily requirement of vampires, they stuck around for the smart storytelling and complex characters; None more so than Bonnie as a young woman discovering and embracing her power. Graham proves that a witch can totally hang in a vamp's world. Currently filming the final stretch of episodes in Atlanta, Georgia, Graham took some time to give us an exclusive inteview:
Were you surprised when "The Vampire Diaries" became so successful so quickly?
I was very happy and always had a lot of faith in the show.
Can you give us a small hint of what's to come in the last eight episodes of the seaon?
There are a lot of choices that have to be made.
What is your favorite thing about playing Bonnie?
Having special powers.
Have to ask, are you Team Stefan or Team Damon?
I don't pick sides…both!
Who would you love to have guest star on the show?
Vanessa Williams or Zachary Quinto
If you had to describe your "Vampire Diaries" castmates in one word each, what would it be?
Nina Dobrev (Elena): My true friend
Ian Somerhalder (Damon): Prankster
Paul Wesley (Stefan): Serious
Candice Accola (Caroline): Sweet
Zach Roerig (Matt): Humble
Steven McQueen (Jeremy): Quiet
Michael Trevino (Tyler): My homie
Sarah Canning (Jenna): Real
We hear you have an up and coming music career?
I have some big surprises this year!
How would you describe your sense of style?
Circa early 90′s meets futuristic
What television shows are you watching?
"Heroes," "Fringe," and "The Vampire Diaries"
What music are you listening to?
Lady Gaga
Finish these sentences:
The best thing about working on "TVD" is… being with family.
Source: The Post Pioneer via @teamkatgraham